Lucy - Trustee

I am from London and flew as long haul cabin crew for 13 years,
I spent my Cuba trips delivering donations, feeding and assisting the stray animals of Havana.
I am also a keen photographer and never leave my room in Cuba without a camera and animal food.
I am now a train driver, but more passionate than ever to help the animals of Cuba and amazing people that protect them.


Ron - Trustee

Forty year career as a Turnaround Manager in the Canadian resource industry. I have been an agent for change inside twelve turnaround situations, in which I brought distressed organizations back; then setting them on a profitable course. In every case, I saw the need for financial and strategic decision making. Restoring their people's confidence in themselves and in one another is a necessary antecedent to success. Turnaround management is a process dedicated to people and corporate goals. Since 2008 dedicated to improving the situation of stray dogs and cats in Varadero, Cuba. An avid car enthusiast for British sports cars 1950 – 1970 I have restored Jaguars, Triumphs and MG Marques.


Carole - founder / Trustee
I was moved by the pitiful state of Cuban street dogs and cats during a visit to Cuba in 2015 and determined to do something to help them.
Making contact through social media with others who felt the same saw the beginning of our charity Cuban Animal Rescue in 2017.
I am a former NHS employee now retired. I enjoy walking, in 2012 along with my husband, we walked El Camino de Santiago in Spain.
My interests include discovering new ways to cook with plants, sewing, reading and the natural world. We have a foster rabbit and 2 cats both rehomed, one a Cuban rescue.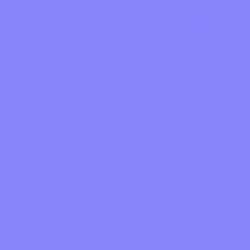 Lindsey - Trustee

Your Bio goes here.
Your Bio goes here.
Your Bio goes here.
Your Bio goes here.


Sophia - Trustee

Having lived in Cyprus for 5 years I was all too familiar with the sad plight of stray animals and always went out of my way to help. My first dog Coco was a rescue I found in Cyprus and I was lucky to have over 16 happy years with her. Since Coco, we have adopted 4 more rescue dogs, 3 from Spain and 1 from Cuba.
When visiting Cuba for the first time, there sadly, is no escaping the issues with stray animals. I was relieved though to find that there were individuals that cared and groups that were doing their best to help make a difference. However aid from other countries is essential to ensure they get support and treatments for the animals. I was delighted when Carole suggested the idea of setting up a charity and becoming part of 'Cuban Animal Rescue'. .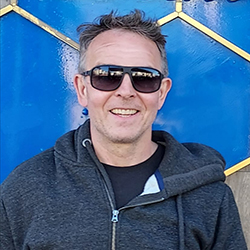 Guy - Trustee

Having grown up in Cornwall surrounded by Jack Russells, I've had a love of dogs all my life.
Professionally, I have worked in sales roles across various sectors including Hospitality retail, FMCG and more recently DIY and have spent a lifetime travelling across the globe throughout Australasia, the Americas, Asia, Northern Africa and especially Europe.
In that time I have seen differing attitudes to all animals, from incredible compassion to soul destroying suffering and cruelty and after holidaying in Cuba where we saw many animals living with real hardship decided to investigate how we could help further.
The rest is history, as we have been involved with a fantastic group of like minded people for over 6 years now and helped some amazingly compassionate and giving vets and their protectors who have dedicated much of thier own time to improving the plight of so many animals suffering such terrible mis-treatment and desolation. Hopefully long may it continue.


John - Finance

Seeing the desperate plight of street animals in Cuba in 2015, Carole and I were moved to do something to provide relief to the masses of suffering Dogs and Cats on the Cuban streets.

I used to work in IT until retirement, and am using what I have learnt in providing "back-room" support services to the team.

Looking after the financial side of the charity, it is so good to see many people from all over the world donating their time, goods and finance to support us.